Meet the Team
Rick Mills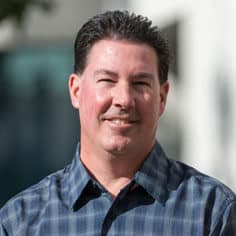 Rick is the founder and owner of Access to Freedom. Rick was born and raised in Pasadena and has lived in Southern California his whole life. Married to his wife Megan for 26 years with three grown children, Rick's primary focus in life has always been his family.
In his free time Rick enjoys anything outdoors and spends time between homes in the San Bernardino Mountains and Orange County. Rick and the family enjoy spending time together hiking, walking the beach, paddle boarding, or just relaxing in the mountains. Rick and his wife also enjoy building furniture (and anything else Megan finds on Pinterest) and working on houses.
Rick as well as the rest of the family are avid sports fans and follow many sports, particularly football. As a Charger fan married to a Broncos fan, football season can be rough! The perfect Sunday is church in the morning, walk on the beach or mountain trails followed by a backyard bbq and Sunday night football with the family (where the Chargers beat the Broncos of course).
---
Hannah Anderson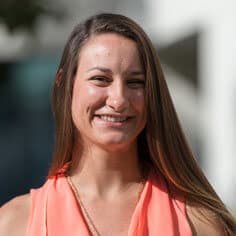 Hannah is the office manager at Access to Freedom. She has been with the company for 6 years, starting as a part-time receptionist she used her exceptional organizational skills and positive attitude to work her way up to Office Manger. She is currently working on her business degree at Cal State San Bernardino with an emphasis on accounting. She has been instrumental in creating and implementing many of our systems that allow us to work efficiently on a daily basis.
Hannah grew up in the San Bernardino Mountains and as best friends with Rick's daughter, she is truly "part of the family"! In her spare time Hannah enjoys spending time with her husband in the desert racing trucks. She also enjoys gardening at their home, competing in running races and hiking on the weekends.
---
Kerri Dierdorff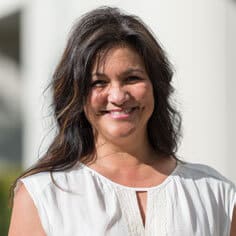 Kerri has been with Access to Freedom since 2014 and works in the office as well as in the field selling stairlifts. Kerri was hired as a part time receptionist but it has become obvious early on that her skills were in talking with and caring for people. Kerri transitioned into a sales position where she now spends most of her time out doing what she does best. Kerri insists that she is not a sales person and the feedback that we get from our customers on a regular basis is that she is the most personable and genuine person in the world. Kerri truly has heart for helping people and it is obvious when you meet her.
In her free time Kerri enjoys golf, playing tennis and all types of music. Kerri has two wonderful kids and nothing compares to spending time with them! Kerri's heart for people transfers over to her personal life as well and she volunteers for different organizations on a regular basis.
---
Cary Cope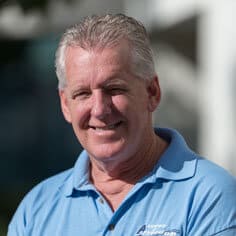 Cary has been with Access to Freedom since 2007 and is a senior technician and installer with experience in the full range of lifts that we install. As a Ford mechanic in his previous career, Cary uses the troubleshooting skills that he learned in the auto industry to be an expert troubleshooter.
Cary was born and raised in Fontana CA and still resides there today. When Cary is not working he enjoys working on cars and routinely buys, fixes and sells cars as a hobby. He also loves music and sings and plays in his worship at church. Cary is also an outdoorsman and has hiked most of the mountains in California. He and his wife have a mountain cabin that they like to spend the weekends at.
---
Matthew Mills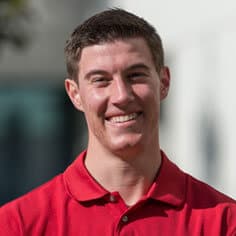 Matthew started at Access to Freedom as soon as he could work! You can say that Matthew has literally grown up in the business going with his dad on jobs as young as 6 years old. Matthew has officially been in the business for the last eight years and has been full time for the last two years after obtaining his AA from Orange Coast College. He has worked his way up through the ranks and is now a senior installer. He has been factory trained on all the products that we install and has become the resident expert on the new elevator line that we offer. His natural mechanical ability along with his willingness to learn new things has allowed him to become an excellent installer and technician.
When not working Matthew enjoys all things outdoors and is fearless in trying new and exciting things like bungee jumping and skydiving! He likes to hike, backpack, fish, paddle board and spends lots of time at the beach body surfing and hanging out. Matthew also spends a lot of time at the gym lifting weights, only to put them back down again. Matthew has an artistic side as well and is an expert potter (but he would never tell you that).
---
Michael Mills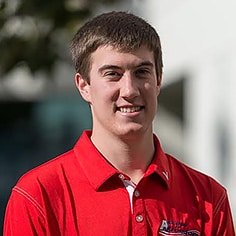 Like his brother, Michael has been working at Access to Freedom with his Dad since day one. Growing up going to jobsites and interacting with elderly clients has given Michael an appreciation for elderly folks that isn't often found in a young man.
Michael has spent the last four years obtaining his BA degree in mechanical engineering from UCI. Since graduating in June of 2015 he and Kaylee have been blessed with a beautiful baby girl. When I asked him what he wanted me to list as his hobbies or outside interests he looked at me sarcastically and said taking care of a 6 month old! But seriously, being a Dad is the best!
Michael has been through multiple training programs through Stannah and he and his brother are still officially the youngest people to go through Stannah's training program at the age of sixteen. With his years of hands on experience and now his engineering training he has a great attention to detail on both the installation and the service side of the business.